The 3rd AEUP Conference, held in Tallinn, Estonia, brought together publishing professionals, academics and experts to explore the challenges and opportunities facing institutional publishing. In this blog post, we offer a glimpse into the engaging discussions and thought-provoking presentations that took place, as well as a summary of key highlights and insights from the conference.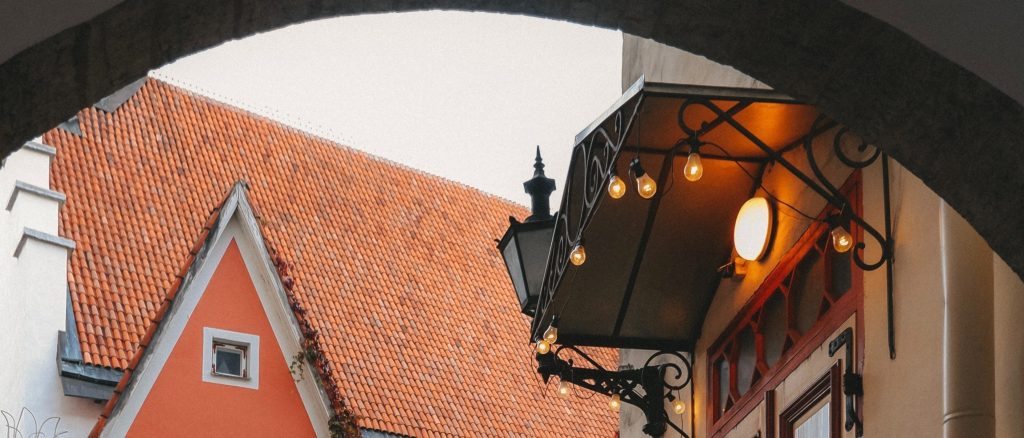 Setting the stage
Since the last AEUP conference, the world has seen a global pandemic and a war raging on the borders of some of our members' home countries, the likes of which Europe hasn't seen in 70 years. But it is not only in international relations that we are experiencing these nervous times and great changes. We are also living in a time when technological change is so rapid that it is sometimes difficult to keep up.
The aim of the conference was not only to discuss how the current rapid scientific, technological, political and security developments are affecting institutional publishing, but above all to provide a platform to do so in a very profound, personal and un-nervous way. So we started with an exciting concept of a 'walkshop', where participants engaged in conversations while walking and sightseeing. This innovative approach, which is sure to become a new tradition at future AEUP events, encouraged participants to explore relevant topics in a relaxed and immersive environment.
Exploring scientific integrity and the "AI situation"
The first day of the conference opened with a keynote address by Frances Pinter. She highlighted the importance of sustainable open access business models and suggested a combination of old and new approaches in a compelling talk on scientific integrity in institutional publishing. Pinter's message was one of experimentation and co-operation with parent institutions and libraries as a means of progress and innovation.
Sarah Eaton of the Committee on Publication Ethics (COPE) considered the implications of artificial intelligence (AI) for research integrity and scholarly publishing. Acknowledging concerns about the future of scholarly communication in the "AI era", Eaton emphasised that AI is a tool that, if used effectively, can improve various aspects of the publishing process. From editing and proofreading to peer review and translation, AI has the potential to be immensely helpful.
How to reach technical maturity?
The second day got a little more technological. Pierre Mounier's keynote was an exploration of the journey to technical maturity in the publishing industry. Drawing an analogy between a book and a spoon, Mounier highlighted the enduring nature of the book and delved into the evolution of technical advances in the field. He emphasised that only shared technology can truly be mature and stressed the importance of open infrastructure and open science.
The conference provided an appropriate opportunity for the AEUP Board to launch a new partnership between the AEUP and ScienceOpen. This collaboration represents a major step forward for AEUP. It will enable AEUP member presses to increase the visibility and accessibility of their publications through ScienceOpen's platform. This strategic move reaffirms AEUP's commitment to promoting scholarly communication by opening up new avenues for the dissemination of scholarly work.
The "Tartu satellite event"
The participants were invited to the University Library of the University of Tartu, one of the oldest in the Baltic States. As well as getting to know Estonia and its people, this enabled them to gain a better understanding of the Estonian system for scientific assessment and the challenges faced by Estonian libraries and publishers of scholarly literature. As expected, these problems are not very different from those faced by other members of the Association in their daily work. Networking, joint problem solving, and mutual inspiration are the reasons why individual publishers join our association.
Wrapping up
The conference "Publishing in Nervous Times" wasn't nervous at all, nor was it large in terms of the number of participants. It was, however, extensive in terms of the variety of topics it covered, from sustainable open access models to the role of AI in publishing. It provided valuable insights and inspiration for participants. The conference not only sparked meaningful discussions, but also paved the way for future events, promising further exploration of emerging trends and challenges in institutional publishing. AEUP remains a vital platform for shaping the future of scholarly communication as it continues to foster collaboration and innovation.